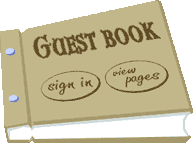 If you knew Lois, are a fan or just want to comment, please sign her guest book -

Her family would still love to hear from you

    Although Lois and her husband, JoeDon Silvers are no longer together, they remained friends til the end and had beautiful memories of a legacy of musical collaboration.

   Lois' cousin C.J. Morgan, who has acted in every capacity for Lois and has been in show business for years, is one of the best Dolly Parton Tribute artists in the country.

A great resource for those who like that old time country music; Hillbilly Music dawt com

Note; Although the guest book asks for your name, hometown and email, they are not required. 

Audio is Lois Johnson singing 'It Won't Be Easy,' written by JoeDon Silvers, from the 1995 CD 'Dreamcatcher' 

(Windows Media Player Required)

    "I'm Lois' cousin, but she was the nearest thing I had to a big sister. We were close. Besides that immense musical talent, she was fun, funny and wise in ways unknown to her many adoring fans.

    Lois sincerely loved those fans, friends and country music lovers everywhere who supported her music throughout the years and she would want me to wish you all a big THANK YOU."

                                                           -C.J. Morgan

                                                             Top Ten Productions